The Supply Chain Management (SCM) department sources quotations and procures goods and services from suppliers on the Central Supplier Database. In the Services SETA, SCM is governed by the Public Finance Management Act (PFMA), the Preferential Procurement Policy Framework Act (PPPFA) and other SCM regulations. We adhere to all applicable laws in our SCM processes. The service provider can only start working once the SCM department has issued a formal purchase order (PO) and contract (where applicable). All invoices should be processed and paid within 30 days, provided we receive all supporting documentation and user approval. Ideally, suppliers should request clarification from the SCM or their end-user department before executing projects on acceptable proof of evidence (POE) to avoid payment delays.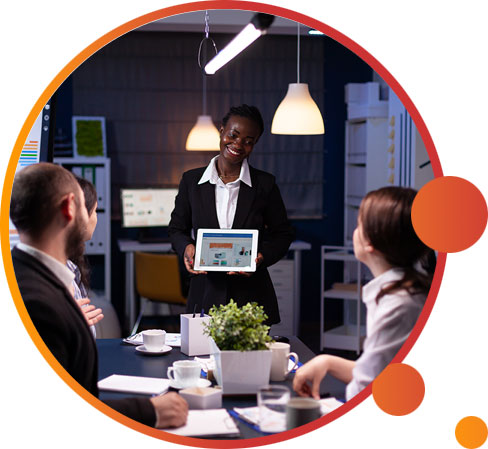 Transformation and Enterprise Development
B-BBEE and Related Templates
As part of our efforts to assist and empower emerging small businesses in its procurement programme, the Services SETA endeavours to partner with compliant small entities who fulfil legislated requirements and have the relevant tendering documentation. In this endeavour, the following templates are available for those qualifying EMEs and QSE entities.
[Form Download]
"EME" – Exempted Micro Enterprise
An "EME" is an entity with a turnover that is less than R10 million per annum. These entities automatically qualify as follows:
100% black-owned EME – Level 1 BEE status and a procurement recognition level of 135%
51% or more black-owned EME – Level 2 BEE status and a procurement recognition level of 125%
Any other EME – Level 4 status and a procurement recognition level of 100%
"QSE" – Qualifying Small Enterprise
"QSE" – A Qualifying Small Enterprise is an entity with a turnover that it less than R50 million per annum; and qualifies for automatic recognition as follows:
100% black-owned QSE – Level 1 BEE status and a procurement recognition level of 135%
51% or more black-owned QSE – Level 2 BEE status and a procurement recognition level of 125%
Any other QSE with a valid and submitted BEE certificate
[Form Download]
The above-stated small and emerging entities do not require a BEE Certificate but simply require a sworn Affidavit that has been stamped by the Commissioner of Oath, except for QSEs with less than 51% black ownership. Furthermore, the Services SETA strictly prohibits any fronting as a condition for bidding and will not entertain any fraudulent BEE certificates or sworn Affidavits whatsoever. For more on what constitutes fronting (Linkto: page), please follow the link.
For more information on the above please contact:
Ms. Johanna Legote – Transformation Unit:
johannale@serviceseta.org.za or 011 694 8639
The Purpose of the Invoice Management System
The Services SETA Invoice Management System (IMS) is an integrated online portal that has been created to streamline the invoicing process from submission to payment.
The Key Features of the System are:
Automated invoice building – enables the service provider to create the invoice that is linked to an approved purchase order (PO) or signed contract based on agreed deliverables
Uploading and updating of supporting documents – supporting documents are necessary for the speedy and smooth processing of an invoice
Invoice tracking – enables the service provider to track and receive notifications or view invoice status; from receipt by SETA to verification; approval; and payment of the invoice
Messaging ability – lets verifiers and end users to send instant messages to service providers pertaining to changes in any aspect of their invoice during the verification stages
Real time invoice register – all submitted invoices are tracked as required by the PFMA, for the payment of invoices to be made within 30 days from the submission date
Payment remittance – once an invoice has been paid, a remittance email is sent to the service provider to confirm the payment
All the service providers with active discretionary grant (DG) contracts, special project (SP) contracts, service contracts, and POs can use the portal for invoice building, uploading supporting documents and tracking.
The URL to be used by the service providers is servicesseta-ims.org.za and the manual is available within the portal.
Each contracted service provider is sent an email with all the information relating to the vendor name and contract number, which must be used to log into the portal.